Chairman of Chechen Parliament Threatens Russian Human Rights Activists And Journalists in Explosive Speech
January 12, 2018
Mahomed Daudov, Chairman of Chechnya's parliament, mounted a vicious attack on Western values, independent Russian journalists and human rights activists in retaliation to the placing of Ramzan Kadyrov, Chechnya's strongman leader, on the US Magnitsky List.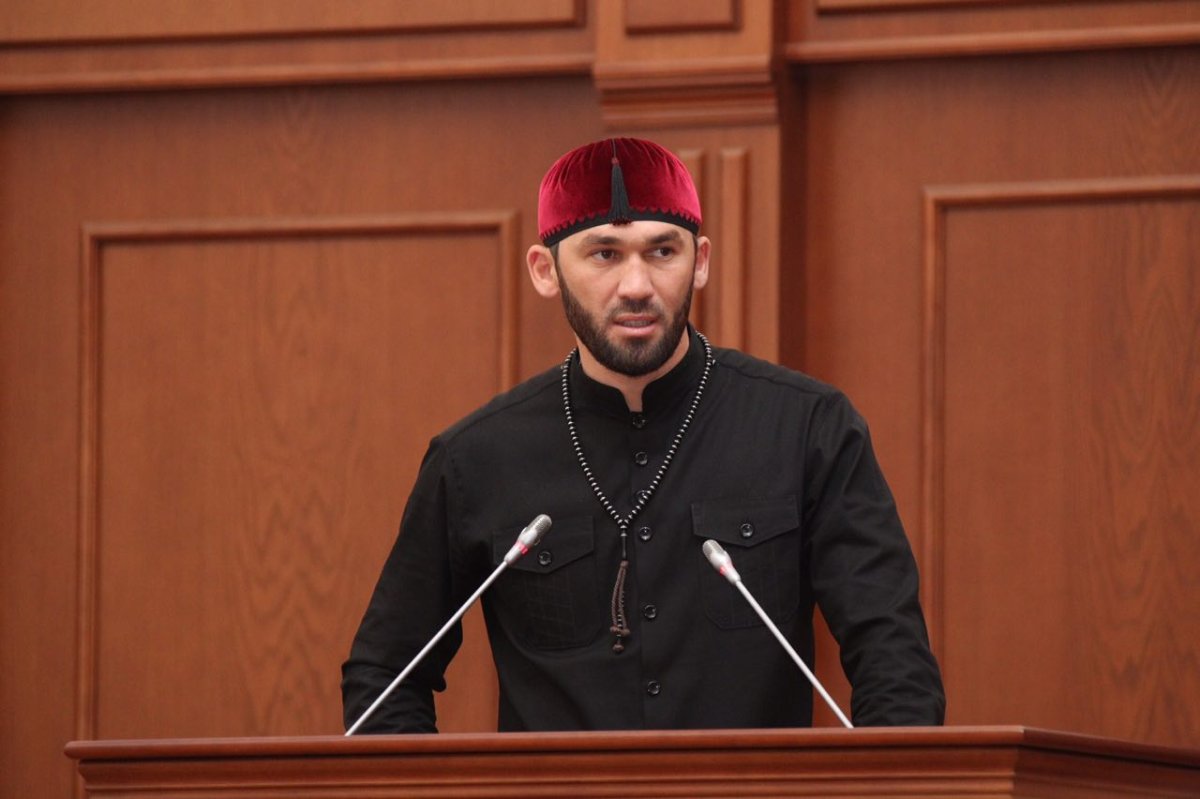 The Magnitsky Act is a US law targeting foreign government officials implicated in human rights abuses. Ramzan Kadyrov has been accused of rampant human rights violations, including the purging and torturing of homosexuals in Chechnya. Kadyrov's inclusion on the list entails travel restrictions to the US and the freezing of any financial assets based in the US.
In his speech, Daudov riles at the West, and the US in particular, for working on geopolitical expansion into Russia, and accuses Russian human rights activists and journalists of "[running] to their masters overseas and pouring out floods of lies. Lies used by the US to justify decisions made against the Russian political elite". Daudov proceeds to question the ethics of human rights activists, claiming that they 'sow enmity in our society' and should be expelled from the country and separated from the 'healthy part of society'.
Mahomed Daudov, often seen as Ramzan Kadyrov's right-hand man, fought alongside the current Chechen leader and his father, Akhmat Kadyrov, during the Second Chechen War. Since Ramzan's rise to power, Daudov has in turn risen steadily in influence and authority. He is now essentially the Prime Minister of Chechnya, and reportedly carries out 'special orders' issued by the Chechen leader. Daudov is also accused of gross human rights abuses, including complicity in torture.
The Chairman of the Chechen Parliament does not mince his words when it comes to criticising opponents of the Kadyrov regime nor defending the statesman himself. In his speech, Daudov lavishes Kadyrov with praise, calling him a 'consistent, decisive' defender and developer of civil society, citing his role in providing aid to peoples in humanitarian crises and bringing Russian children and women stuck in war-town regions in the Middle East home.
He also names Kadyrov and Putin "true patriots faithfully serving their country" by standing up to Western hegemony, contrasting Kadyrov's "entire devotion to serving the people" with "the subversive anti-Russian activity" of human rights activists and independent journalists.
His call to remove such 'pseudo-legalists' from society has appeared to bear fruit. Oyub Titiev, head of Chechnya-based human rights organisation "Memorial", was arrested two days ago and charged with drug possession; police have since been accused of trumping up the charges. Memorial investigates claims of people being disappeared in Chechnya and offers legal assistance to those affected.