'Only the Dead Have Nothing to Fear'
July 12, 2017
The shocking news emerging from Chechnya demonstrates a breakdown of the rule of law. Grozny's special relationship with the Kremlin has allowed Chechen law enforcement agencies to act with impunity; it is only Novaya Gazeta, one of Russia's last independent news outlets, which has taken the trouble to identify and investigate the dead.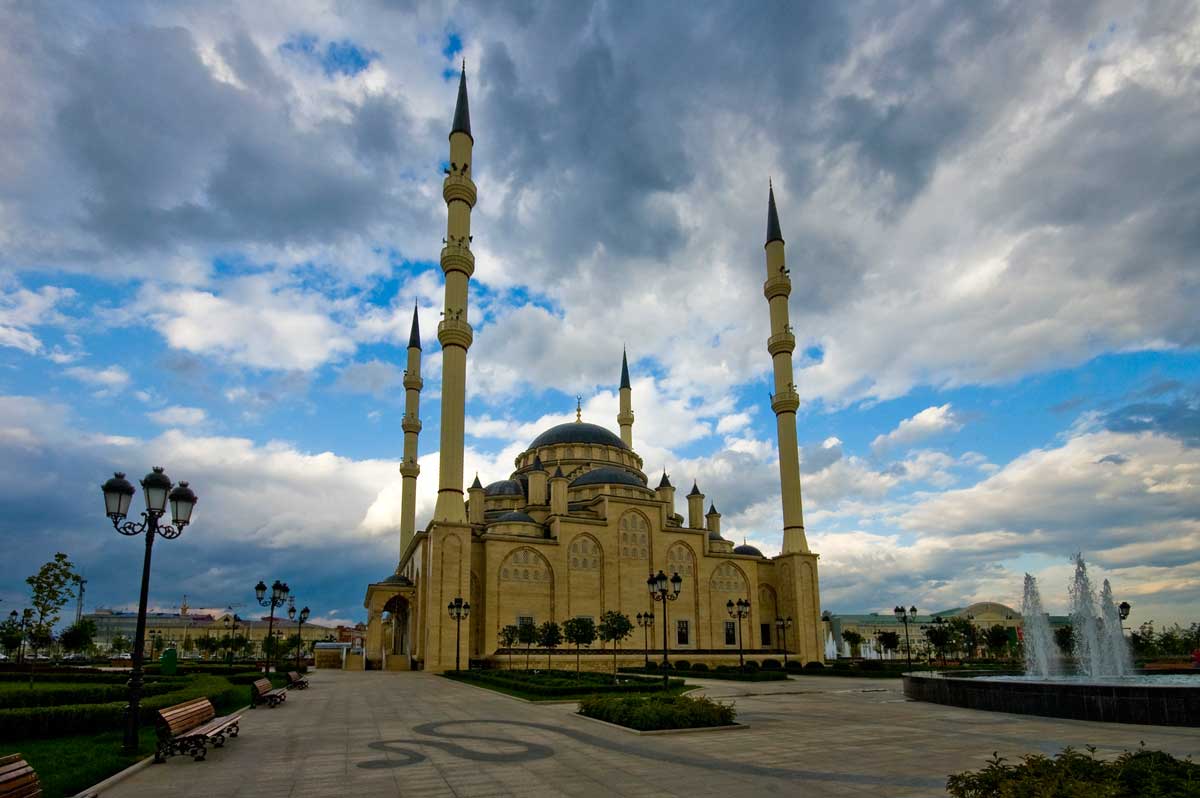 On Sunday 9 July, Novaya Gazeta published a list of 27 people who were, according to its investigation, detained without charge and then killed on the night of the 25-26 January. According to NG's report, on that night, victims were shot and buried in hastily dug graves in cemeteries, some of which are known to NG.
In early April, Novaya Gazeta published information about mass persecution and attempted murder of gay people in Chechnya. The news sparked outcry among Western news outlets, but the accusations were met with derision in Chechnya. In a series of homophobic remarks, Chechen leader Ramzan Kadyrov announced that there were no gay people in Chechnya, so no crime could possibly have been committed.  Kadyrov's response to this week's accusations has been no less spirited: in a characteristically overblown post on social media, Kadyrov has railed against the unpatriotic saboteurs levelling these accusations against the state.
The publication submitted all the information it had obtained about the dead to investigators, along with anonymous testimonies from survivors who were imprisoned and tortured. However, the Russian state has responded slowly and without conviction: Novaya Gazeta believes that the Russian state is as unconcerned by these crimes as it was by the murder of Boris Nemtsov. Igor Sobol, deputy head of Russia's Investigative Committee, tried to meet with victims in order to encourage them to submit testimonies. However, Sobol was unexpectedly appointed to a new position after only two weeks of investigating the case, disrupting the procedure: if there are no victims and no investigator, there was no crime. As with the victims of gay persecution, there is tendency to flagrantly deny the entire premise of any accusations of wrongdoings.
Novaya Gazeta explained in a lengthy article that in light of the unsatisfactory response, it has nowhere to turn. It has published a list of those detained without charge in January, along with those who were shot in cold blood, according to the publication.
The incident is revealing, though not entirely surprising. If confirmed, these accusations show that Chechnya is not above brutal repression. Moskalkova's slow response shows that the Kremlin is unlikely to hold Grozny to account. Novaya Gazeta asserts that the orders came from central government, that the executions were not extensively planned and that the official reasons cited were 'extremism': this demonstrates that Russia is happy to use extremism as a catch-all for eliminating whomsoever it pleases, a technique not dissimilar from the anti-terrorism and detention laws brought in by the British and American governments since September 2001.
The photo evidence which has been described, but not published, by Novaya Gazeta shows detainees handcuffed to walls in underground prisons: if true, this kind of casual paper trail shows that the Chechen government was not worried about documenting its acts, since there were unlikely to be any consequences. Novaya Gazeta believes that during this six-week period of illegal detention, the authorities obtained forced confessions, which can be used as evidence of guilt in Chechnya. NG believes that evidence of illegal detention invalidates any subsequent confessions made by the detained.
Finally, the incident shows how Novaya Gazeta stands almost alone as a publication willing to act independently and hold the authorities to account. The story has been picked up by a select group of media outlets, both inside and outside of Russia. Among UK outlets, only Metro, a London-based tabloid, has covered the story in any depth, while in Russia English-language coverage has been restricted to the Moscow Times.
The lingering feeling left by the news is one of apprehension. As Novaya Gazeta so ominously put it in the last line of their exposé, "only the dead have nothing to fear in Russia". This is proven by their journalists' interactions with inhabitants of Shali, the Chechen town inhabited by the majority of those arrested. When Novaya Gazeta questioned the neighbours of those detained, the response was panicked. One resident told a journalist: "Stop looking for the ones who got arrested in January. They're all gone."