European Court of Human Rights: Russia Must Pay for Violating Alexey Pichugin's Human Rights
June 7, 2017
The European Court of Human Rights has demanded that Russia pay former YUKOS employee Alexey Pichugin financial compensation of 15,000 euros for various violations of his human rights as a prisoner.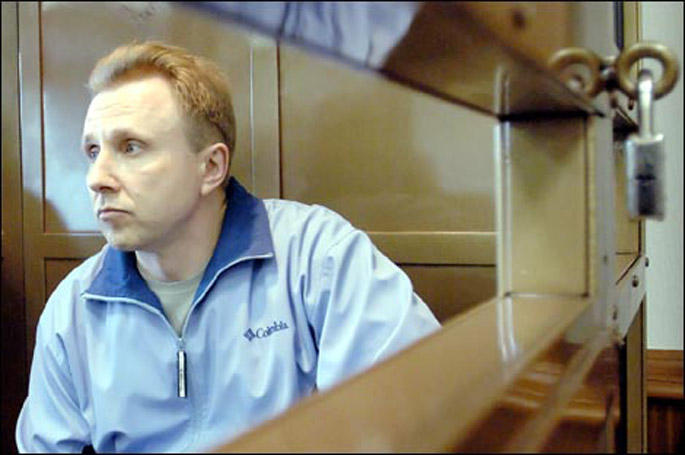 The decision, which was published on June 6 on the ECHR website, concerns a complaint made by lawyers about the second ruling by a Russian domestic court against Pichugin which sentenced him to life imprisonment.  Consideration of the complaint took almost ten years to complete.
The court found that in three aspects of Pichugin's case article 6 of the European convention on human rights, which guarantees the right to a fair trial, had been violated.  In particular, the European Court mentioned the violation of the presumption of innocence, as well as violations concerning witness statements against Pichugin in Russian courts.
According to the court's ruling, Russia is obliged pay Pichugin 7,800 euros within the next three months in compensation for moral harm, and then a further 7,500 euros in compensation for court fees.
The Russian Ministry of Justice's website claims that the European Court's decision "does not entail the automatic and unconditional cancellation of the sentence handed down by the domestic court in connection with the second criminal case against the applicant, and, with the appropriate motion, may serve as grounds for the petition of the applicant or his representatives to the Supreme Court of the Russian Federation."
This is the second complaint filed by Pichugin's lawyers which the Strasbourg court has granted.  In October 2012 the ECHR decided that the right to a fair trial was violated during the first criminal case brought against the former YUKOS employee.  The court then awarded Pichugin compensation in the region of 9,500 euros.  Russia refused to comply with the court's decision to reassess the sentence.
Alexey Pichugin, the former head of economic security at the Russian oil company YUKOS, has been accused of organising a number of killings and assassination attempts, in particular the killing of Vladimir Petukhov, the former mayor of Nefteyugansk.  Pichugin has not pleaded guilty to any of the charges levelled against him.  The Human Rights centre "Memorial" has deemed Pichugin a "political prisoner."