"It's all a load of kompot!"  
April 7, 2017
Dmitry Medvedev's response to accusations of corruption didn't quite go to plan.
Russian Prime Minister Dmitry Medvedev answered his critics on Tuesday dismissing the claims of corruption that have been levelled against him in recent weeks.
Here's what Mr. Medvedev had to say:
"This whole thing is put together like a kompot. They take some nonsense about, in my case, my acquaintances and people that I have never even heard of; about some places that I have visited and some places that I have never heard about. They collect some pieces of paper, photos, clothes. Then, so, they create this kind of product and present it."
"They", that Mr. Medvedev refers to, are the opposition politician Alexei Navalny and his anti-corruption investigators whose research into official corruption resulted in a film that exposed the Russian Prime Minister's vast estate which included yachts, expensive shirts, dachas, foreign villas and even his own vineyard. Navalny's documentary film has already accumulated over 17 million views on YouTube and sparked the largest public protests in Russia for over 5 years.
Here's how the internet reacted to the Russian Prime Minister's televised rant about "nonsense", "some pieces of paper", and the famous Slavic drink kompot.

The prime minister –  nonsense and some 70 billion


The Constitution –  nonsense and some pieces of paper

-Nonsense and some pieces of paper
-Are you sure you have a law degree?

Evaluations by Medvedev: excellent, good, kompot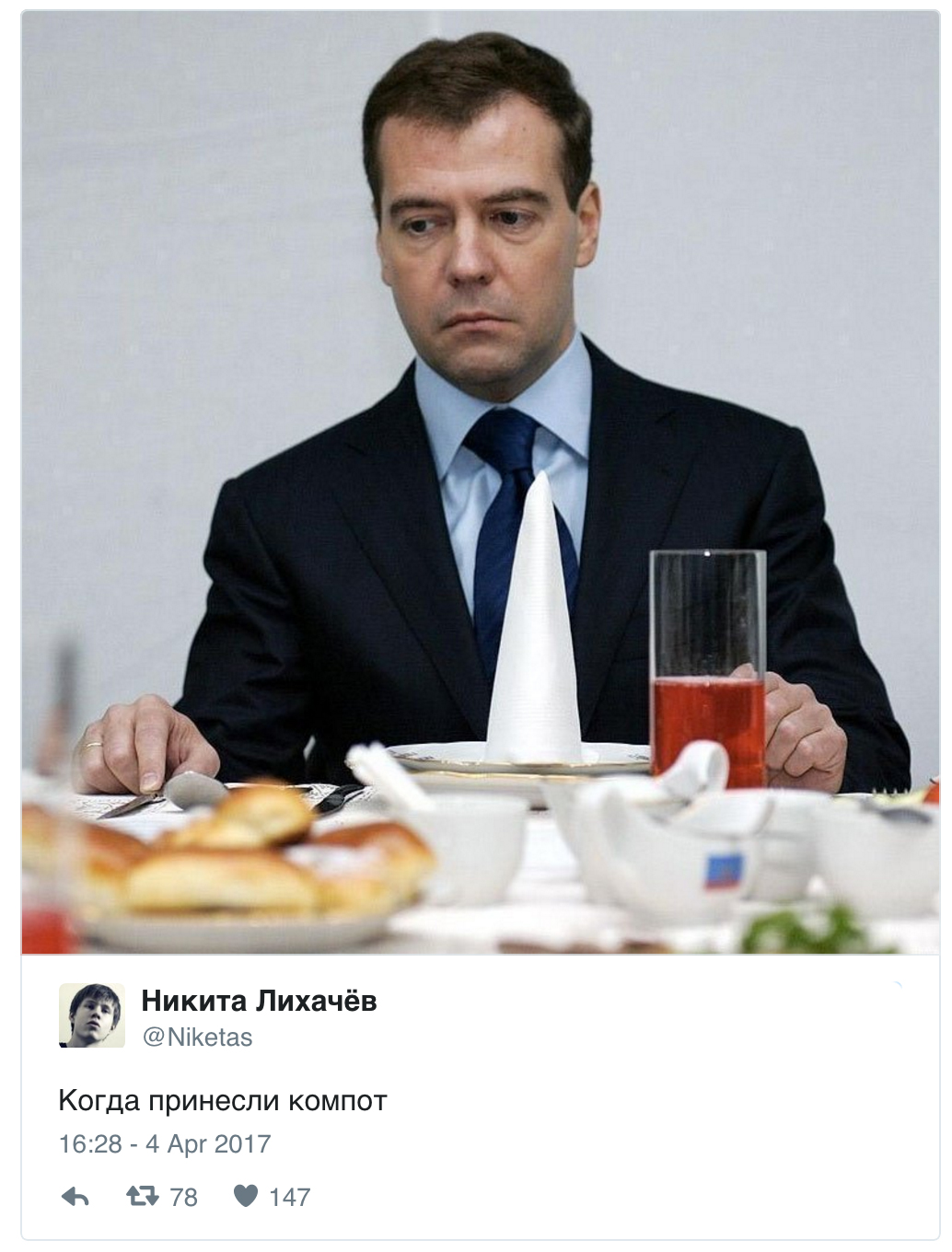 When they bring you kompot
Selection of tweets by Meduza.