Moscow Court Overturns Ruling to Deport Journalist and Gay Rights Activist Ali Feruz
August 8, 2017
The deportation of Ali Feruz, a journalist at Russian independent newspaper Novaya Gazeta, has caused a widespread alarm amongst journalist and human rights activists in recent days.  Feruz, who is originally from Uzbekistan, is wanted by the security services in his come country for his journalistic activity with Novaya Gazeta, as well as for his sexual orientation.  This week the Moscow City Court overruled the deportation sentence.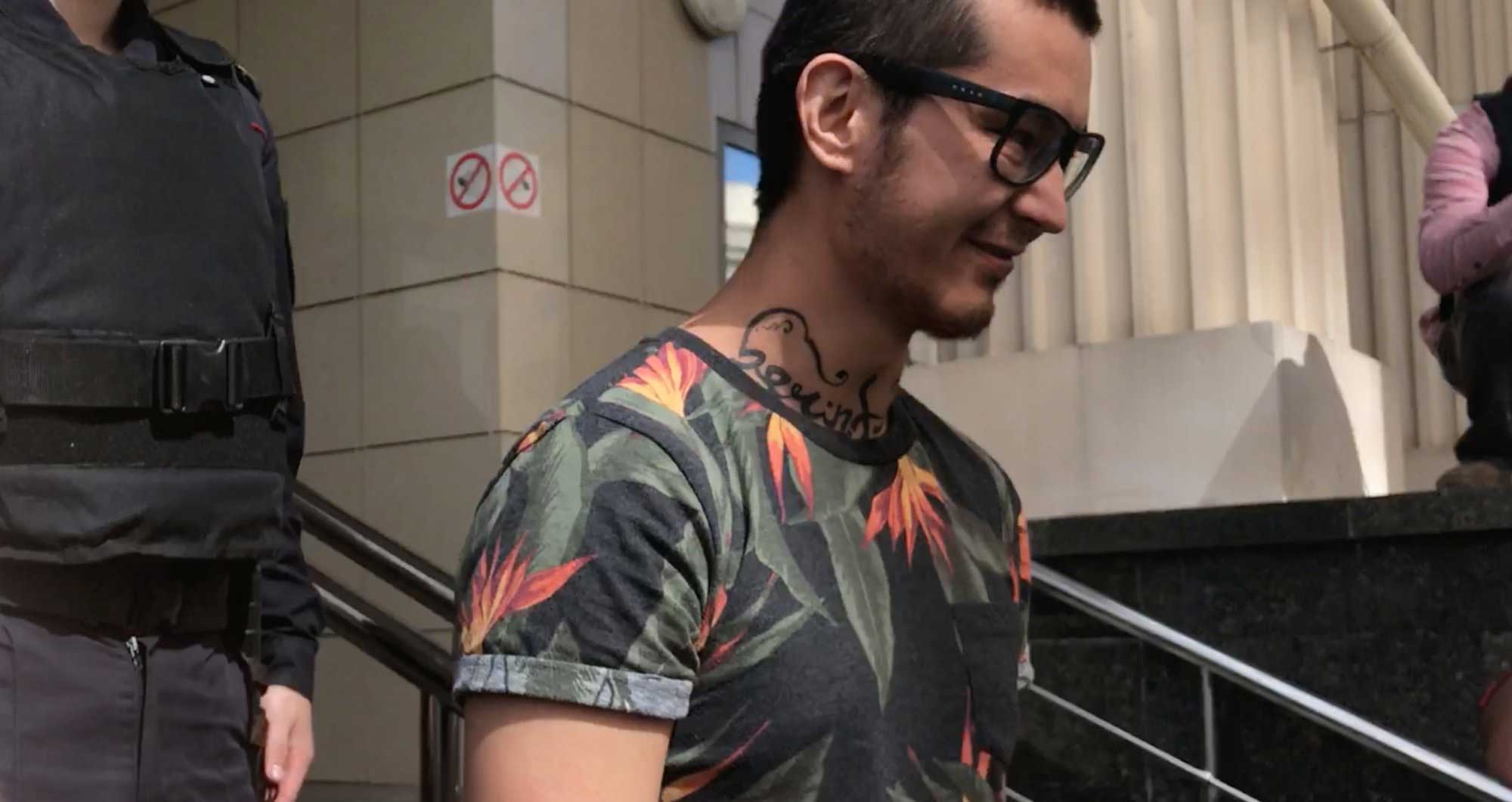 The Moscow City Court has examined an appeal made by Novaya Gazeta journalist Ali Feruz who was controversially sentenced to deportation from Russia to Uzbekistan where he is wanted by the security services.  Feruz's deportation led to a widespread public appeal by his friends and family who feared that the journalist risked disappearing into the notorious Uzbek prison system where his survival could not be guaranteed.
This week, however, an Open Russia correspondent has reported that judge Olga Pankova from the Moscow City Court ruled against the Basmanny Court's decision to deport Feruz.  At the beginning of the trial on January 8, Judge Pankova read the procedural rights to the participants of the meeting, who then signed to confirm that they had understood what was said.  She then turned to the ruling of the European Court of Human Rights, which issued an order barring the Russian authorities from deporting Feruz to his home country out of fear for his safety.
By request of defence lawyer Phillip Shishov, Zoya Nurmatova, Feruz's mother, was called to give a character assessment, in which she explained that Ali is one of her ten sons and is saving money for her in order to pay for an eye operation, and that in Uzbekistan he was previously kidnapped and beaten.  She exclaimed that she does not understand why any of this is happening as, in her words, "he studied well, he wasn't aggressive, he cannot fight."
The judge then gave the floor to Feruz, who confirmed his mother's story and said that he was unable to visit her regularly, but nevertheless helped any way he could, even paying her electricity bills for her.  At this point the judge left the room to confer with the jury and make a decision.
The court found the arguments of the defence to be convincing, including the positive characterisation of journalist Feruz.  In addition, the judge turned to the decision of the European Court of Human Rights which prohibits any movement of Feruz until his application for asylum is reviewed by the Russian Ministry of Internal Affairs.
The court then decided to "suspend the decision of the Basmanny Court" in light of the European Court of Human Rights' order to keep the suspect in a temporary detention centre."  Feruz managed to tell journalists that he is pleased with the decision, after which he was led away by police officers.
On August 1 the Basmanny District Court in Moscow found Ali Feruz guilty of violating Russia's migration laws.  Judge Arthur Karpov fined the journalist 5000 rubles and sentenced him to deportation back to his native country, Uzbekistan.
While being held at a detention centre Feruz complained to a member of the Public Monitoring Commission that he was beaten while being escorted.  A Monitoring Commission employee noted that the journalist was beaten, with the handle of an electric shock baton, and marks were found on his body to prove it.  After Feruz's first appeal meeting he shows the signs of beating to his lawyers.
Ali Feruz told Open Russia that he never intends to return to Uzbekistan.  According to the journalist, in his home country a prison sentence awaits him for his sexual orientation as well as his publications in the Russian independent newspaper Novaya Gazeta.