Moscow Unites to Send a Message to the Mayor: Hands off our homes!
May 15, 2017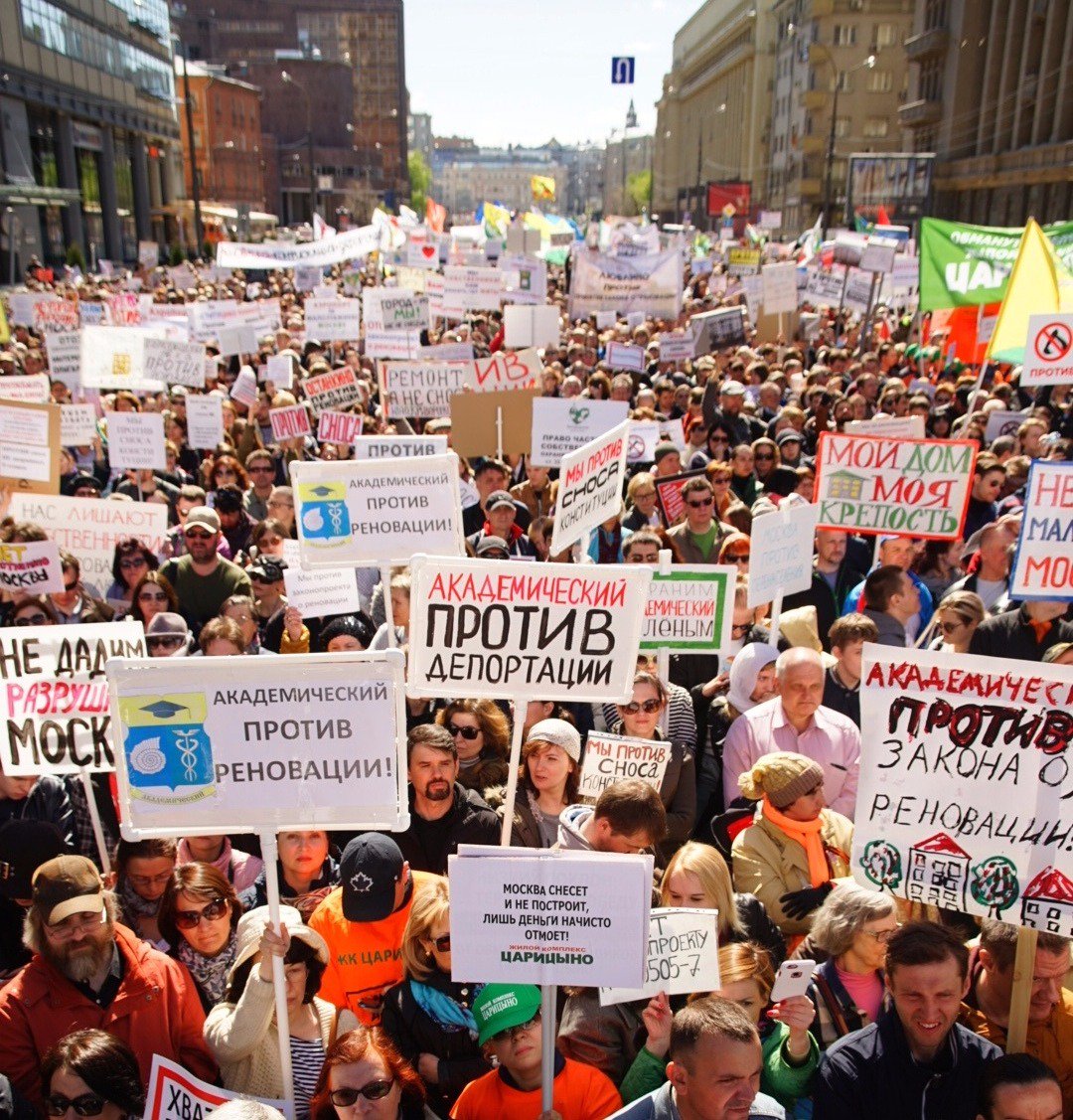 On Sunday May 14 thousands of Moscow citizens came out into the streets to protest against mayor Sergey Sobyanin's $60 billion re-location project which aims to demolish thousands of Soviet-era apartment blocks and relocate up to 1.6 million people. 
Many citizens who have found themselves caught up in Sobyanin's plans have not given their consent to the demolition of their homes, raising concerns about the legality of the project as a whole.
Over 15,000 people turned out on to Moscow's Sakharov prospect on a warm spring afternoon to oppose mayor Sobyanin's project.  Demonstrators carried placards with slogans of "NO to demolition!" and "Hands off my home!", stressing the point that the authorities are seeking to undermine the constitution.
The multi-billion dollar re-settlement is set to be the largest development programme in Moscow's history and has attracted widespread criticism for its legal fragility, as well as its violation of the Russian Constitution, which guarantees the property rights of citizens.
Demonstration organiser Ekaterina Vinokurova has said that the project, which passed through the state Duma on its first hearing, is "so full of legal inconsistencies that the whole thing needs to be terminated."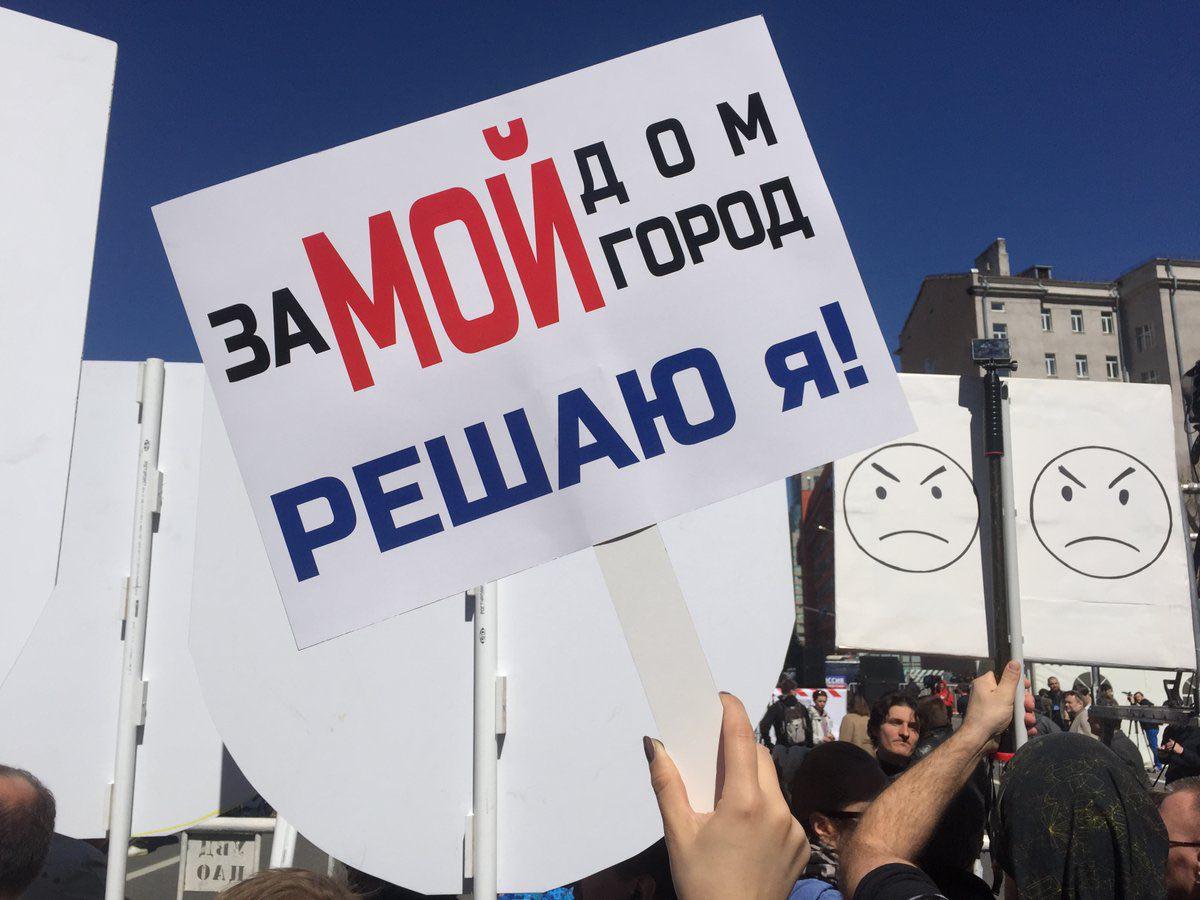 The government insists that the demolition is part of a "renovation" programme designed to replace dilapidated old Soviet "Khrushchevki" apartment blocks with a more modern alternative.  However, this has not been the view of many citizens, who believe the project is designed to free up valuable land in some of Moscow's more lucrative areas.
Sunday's demonstrations were officially sanctioned by the Moscow mayor's office and so there was a large but restrained police presence.  Nevertheless, the queue to enter the event was bolstered by a constant influx of people looking to support Moscow's civil society.
Renowned lawyers, journalists and artists performed on stage in front of thousands of demonstrators, expressing solidarity with those who are facing forceful repossession of their property by the state.
Alexey Navalny caused a stir on social media when he announced his arrival on the scene, but was soon blocked by police and prevented from giving a speech.  Police subsequently escorted him and his wife out of the area.
Mayor Sobyanin chose not to come out to meet his critics and many are anticipating a typically stone-wall approach from the authorities.  Nevertheless, the May 14 demonstrations were a potent message from a united Russian civil society that the real owners of Moscow are its citizens, not the authorities.