Politics as Football
June 29, 2016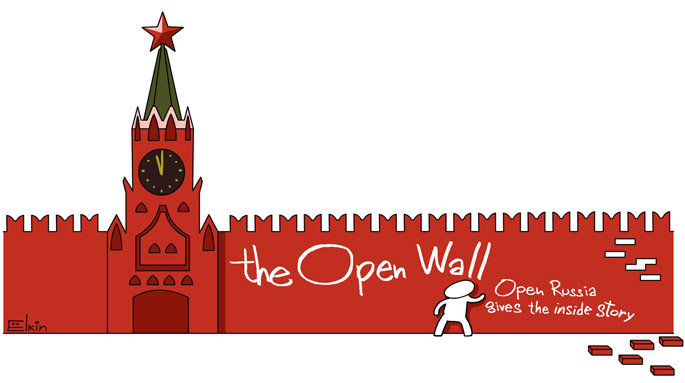 Politics as Football
If only our politicians could be more like our footballers …
Sergey Orlov
Euro 2016 has turned out to be yet another inglorious tournament for the Russian national team. And though various journalists used identical vocabulary to describe the Russians' performance ("catastrophe," "fiasco," "ignominy"), the team is not entirely undeserving of praise. Such words of criticism, however, are perhaps more suited to our politicians.
Having done nothing of substance on the football pitch, the Russians proved their mettle immediately upon departing the tournament. Announcing his resignation, coach Leonid Slutsky publicly shouldered the blame for Russia's failure to progress from the group stage; several players, meanwhile, apologised to fans for the team's disastrous showing. In so doing, coach and players effectively broke with the age-old Russian tradition, which dictates that public figures (whether footballers or politicians) are not obliged to answer to anyone (whether their fans or the electorate). To get a sense of just how atypically and honourably Russia's footballers conducted themselves, let's take a look at some of the lies and hypocrisy churned out by Russian politicians and officials in analogous situations.
Nikolai Nikiforov, the young Minister of Communications and Mass Media, has recently been accused of committing extensive plagiarism in his doctoral thesis in economics. He was exposed by the online Dissernet project, whose aim, in the words of its own orchestrators, is not so much to fight the industry of fake dissertations as the industry of fake reputations. Sergei Parkhomenko, journalist and co-founder of Dissernet, reveals the extent of Nikiforov's plagiarism: "He not only appropriated other people's text but […] replaced crucial elements with others. At one point, for example, he simply substituted doctors for officials, medical services for state services, and so on. […] And this is hardly an isolated instance – according to our experts, 30% of Nikiforov's text has been plagiarised, including an unbroken 12 pages of appropriated material."
On 22 June, however, the Dissertation Council of the Russian Presidential Academy of National Economy and Public Administration refused to recommend that Nikiforov be stripped of his degree – despite confirming the existence of plagiarism in his thesis. Furthermore, the Council meeting ended up being held behind semi-closed doors (the online broadcast of the event was cancelled, with only a handful of journalists gaining admittance).
And what of the minister himself? On the day when the fate of his dissertation (and reputation) was being determined, Nikolay Nikiforov was working thousands of kilometres from Moscow; the thought of an apology – let alone a voluntary resignation – hadn't crossed his mind, and he couldn't be bothered even to comment on the events that had unfolded in the capital: "Met with the residents of Kaylastuy village to discuss development of modern telecommunications services." His MinKomSvyaz press service also saw no reason for resignation. "In effect, nothing needs commenting on here – after all, borrowings are a part of any dissertation, while the analysis of the work was performed mechanically by computer. So we're talking about the opinions of people who've not even read the minister's work" (in actual fact, the minister's work was "manually" researched by Dissernet experts – Ed.).
Here's another example. The other day, the media had seized upon a remark made by Moscow City Court chair Olga Yegorova that investigators and judges should communicate by means of paper documents only: "If they [the judges] receive indictments [from the investigation] in electronic form, they just copy them word-for-word and turn them into verdicts, unthinkingly, direct from the USB stick. I censure them for doing so, this is a violation."
The Russian Internet absolutely exploded.
Ivan: "She 'censures' them?! They need to be hauled off to jail – and preferably put in the same cell as their former defendants :)))"
Anton: "'I censure them for doing so, this is a violation.' "Haaa. That's like calling murder a violation. Judges caught doing that need to be stripped of their office immediately, and every case they've ever overseen should be reviewed."
It's clear enough that this outrage won't make Olga Yegorova consider resigning – not even for a moment, in fact. After all, it's a systematic practice at Moscow City Court for defendants to be taken down to the basement and beaten by security; and judges could spend their entire lives serving under Yegorova without delivering a single acquittal. Yegorova hasn't resigned in the wake of all that, so a scandal sparked off by a single remark is certainly not going to force her out either.
Voluntary resignations by politicians and high-ranking officials are symptomatic of a highly developed democratic society. But they cannot become a widespread phenomenon in the absence of an independent judiciary, a free media and genuine political competition.
Because if puppet courts and marionette prosecutors are willing to reiterate ten times a day that no, such and such an official is guilty of absolutely nothing, why should said official fall on his sword? If the media remain silent, why should the official listen to their opinion? If society isn't accustomed to asking serious questions of the regime, then the bureaucrats will pretend that society and its demands simply don't exist at all.
After three matches at Euro 2016, coach Leonid Slutsky said, "I'm ready to shoulder the blame. […] Given the tournament we've had, it's essential now for someone else to take charge." If only politics could be more like football …