Russia Threatens Withdrawal From WTO Over Spat With EU
January 9, 2018
Russia's upper house of parliament, the Federation Council, has threatened to pull the country out of the World Trade Organisation (WTO) if the body supports the EU's demands for compensation in a spat with Russia over meat imports.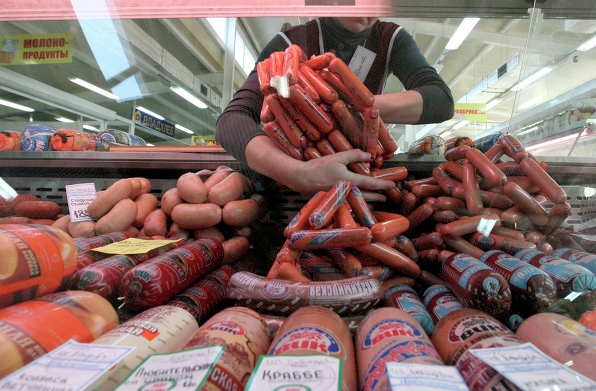 The EU has filed a lawsuit with the WTO over Russia's ban on European pork imports, imposed in 2014 due to an outbreak of African swine fever. The EU demands that the WTO place trade sanctions on Russia, totalling €1.39bn annually, so as to compensate for financial losses to European farmers since the ban came into effect.
Members of the Federation Council reacted with indignation to the news of the EU's impending lawsuit. According to Sergei Kalashnikov, the first deputy head of the house's Economic Committee, Russia could leave the WTO altogether if the EU gets its way.
"In the case of the EU's lawsuit being satisfied, we will at the least need to limit our participation in the WTO, or, at the most, withdraw from the organisation entirely."
Konstantin Kosachev, head of the Federation Council's committee on foreign affairs, said that the WTO has two ways of dealing with the suit. One, he claims, is to agree to consider the EU's appeal in accordance with the guiding principles of the World Trade Organisation, although this would lead to the WTO being forced to "recognise the politicisation and illegality of initial EU sanctions against Russia, and not Russian counter-sanctions."
The second option, as Kosachev notes, is for the WTO to take the EU's side absolutely in the dispute. This, however, would "not only violate the principles of independence and impartiality of justice, but would also destroy the very foundations of global trade." According to Kosachev, the defence of such foundations is the raison d'être of the WTO, but it has so far failed to do its duty in the face of aggressive US and EU sanctions.
The EU first contested Russia's decision to ban European pork imports in 2014, claiming the move to be politically motivated. In 2016, a body of experts from the WTO deemed the Russian embargo illegitimate, and Russia failed to have the decision overturned by the WTO's body of appeal in 2017. Russia's Ministry of Finance declared that restrictions against pork imports had been lifted at the WTO's behest. Deliveries, however, remain prohibited owing to the 2014 food embargo introduced by Russia in response to US-EU sanctions over the annexation of Crimea.