How Russian Celebrities Are Pushing People to Vote
March 9, 2018
Russia's presidential elections are due to take place next week and the desperate nationwide campaign to get Russians to the polling booths is still going strong.  The Kremlin has thrown all its available resources into ensuring a high turnout at the elections in order to achieve their much-desired 70/70 result. The Central Electoral Committee has spent a record 18 billion rubles on information campaigns this year, making the 2018 elections the most costly to date.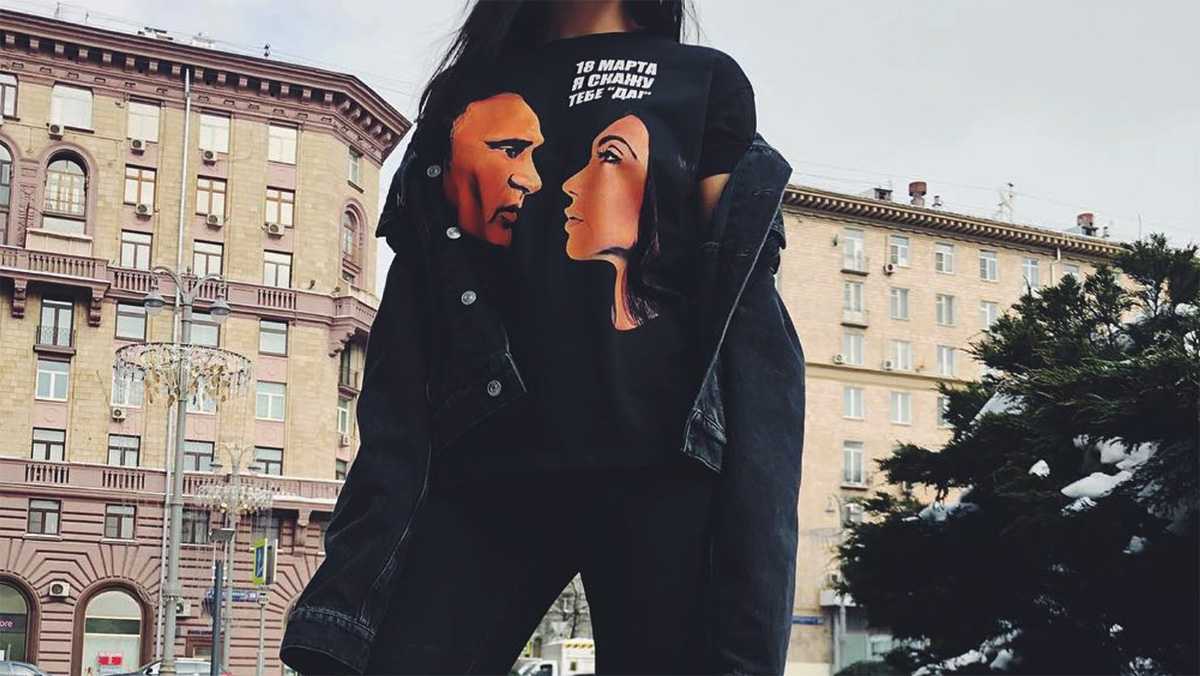 Election campaigns have now invaded all spheres of everyday life: if you go to the shop to buy some milk there is an election logo on the bottle, when you are paying at the checkout there is a reminder printed on your receipt, while cinema commercials are reminding Russians of their obligation to get out and vote.  Even public transport won't let you forget that elections are next week as a speaker frequently repeats in the background "we're waiting for you at the Russian presidential elections".
Russian celebrities are taking to Instagram in an effort to increase turnout at the elections via the hashtag #ElectionsAreWhereYouAre. Young actors, bloggers and singers are openly promoting a Russian public service website which allows people access polling stations close to their current location.  The social media stars are claiming how busy the life of a celebrity can be, and how access to such services makes their lives easier.  A member of the Russian pop girl-band "Serebro" posted a photo saying how much she respects strong men, wearing a t-shirt with a woman's face cozying up to a Putin lookalike alongside the slogan "On March 18 I will say yes to you" (implying that men who vote will have better chances with women).
The head of the Anti-Corruption Fund Alexei Navalny commented: "It is shameful to be so corrupt. It's just disgusting.  One more question: was the money from the Kremlin paid in cash or contracted? Did they pay taxes? Why do taxpayers have to spend millions on such covert agitation?"
Students are complaining that their teachers are persuading them to get out and vote in the elections, including offering "bribes" of study-free days, free food, concerts and cinema tickets.  It's not entirely through their own will, however.  Teachers are being forced to engage in this style of covert campaigning and if they refuse they risk becoming targets of moral pressure and may even risk losing their job.
A flash-mob by the name of "Mezhnatsionalnaya Zariadka 180318" was launched last week. The purpose behind the campaign is to prepare people for a nationwide movement due to happen on March 18 that will take place in various regions and will involve participants performing 180,318 different physical exercises.  Earlier a flash-mob was organised in Chechnya, although it turned out that the majority of the participants were forced to take part. Not surprisingly, Chechen leader Ramzan Kadyrov was the first one to support campaign, followed by governors of Moscow, St. Petersburg and other officials.