U.S. Senate Hearing Calls for Dialogue with Russian Civil Society
April 5, 2017
On March 29, Open Russia coordinator Vladimir Kara-Murza testified at a hearing at the U.S. Senate Committee on Appropriations where he, along with NDI's Dr. Laura Jewett and Jan Erik Surotchak of the International Republican Institute, discussed civil society perspectives on Russia.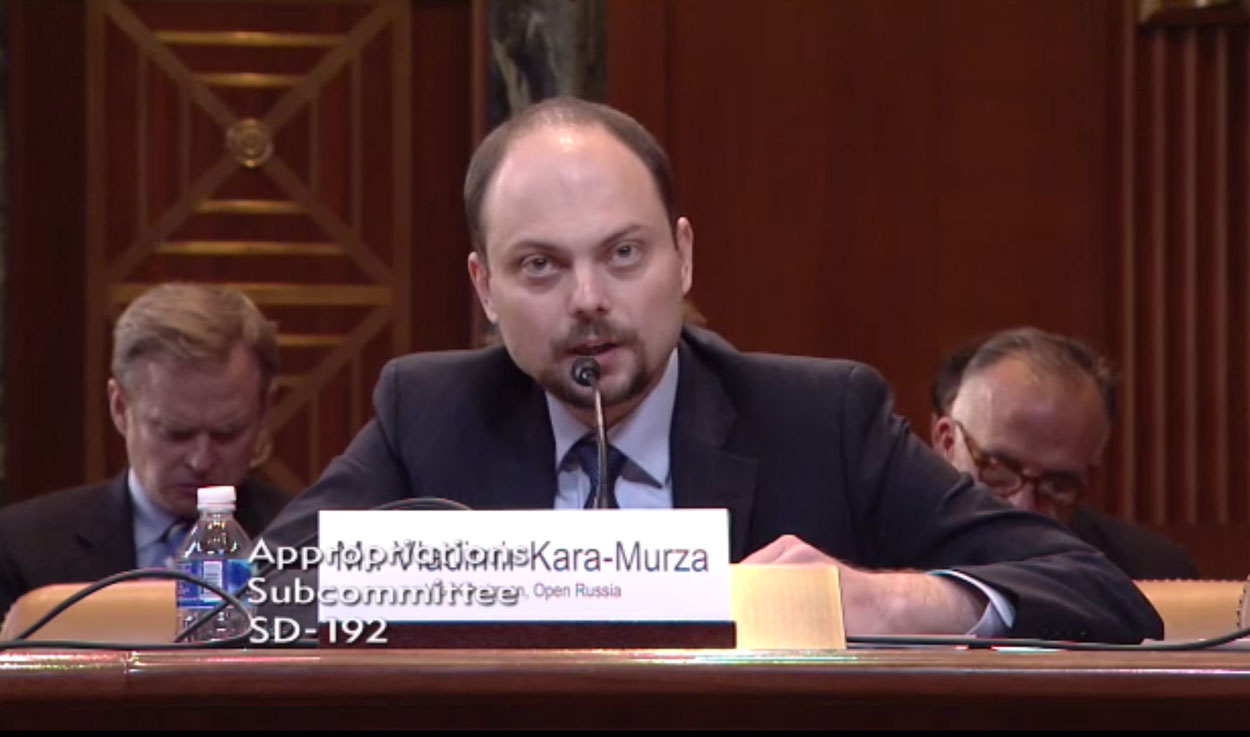 The hearing, which was presided over by Senator Lindsay Graham (R-SC), sought to develop a clearer understanding of the position of democracy in Russia, as well as how local civil society initiatives are working together to defend fundamental freedoms.
Senator John McCain (R-AR) opened the session by paying tribute to slain opposition politician Boris Nemtsov, as well as drawing the attention of the room to the recent anti-corruption demonstrations which have taken place in over 80 cities across Russia, leading to the arrest of over 1500 demonstrators.
In his testimony Vladimir Kara-Murza spoke of the steady suppression of Russian democracy over the course of Putin's 17-year rule which began in 2000 and, in Kara-Murza's words, was "the last election even close to being a free vote." In recent years, many NGOs in Russia (such as human rights and election watchdog organisations) have been classified as "foreign agents," a word synonymous in Russian with "spy," thus diminishing their public influence and reputation.
March 26 saw tens of thousands of ordinary Russians take to the streets across 82 of Russia's cities. Over 1500 protestors, including young students and passers-by were arrested and some of them are now facing criminal charges. Kara-Murza noted that "courts and the law have become instruments of political repression; there are currently around 100 political prisoners in Russia including opposition politician Oleg Navalny, filmmaker Oleg Sentsov, and the last remaining hostage of the Yukos case, Aleksey Pichugin. This number is comparable to Soviet times."
Despite this unprecedented political repression, there are still people and organisations dedicated to promoting human rights and the rule of law. Among them is Open Russia, founded by Mikhail Khodorkovsky. Kara-Murza noted that "Open Russia is leading a number of initiatives in support of civil society; its Human Rights project provides legal aid to those persecuted for political reasons, and helps to keep political activists out of prison, including those who took part in Navalny's protests. It also provides financial support to the families of political prisoners."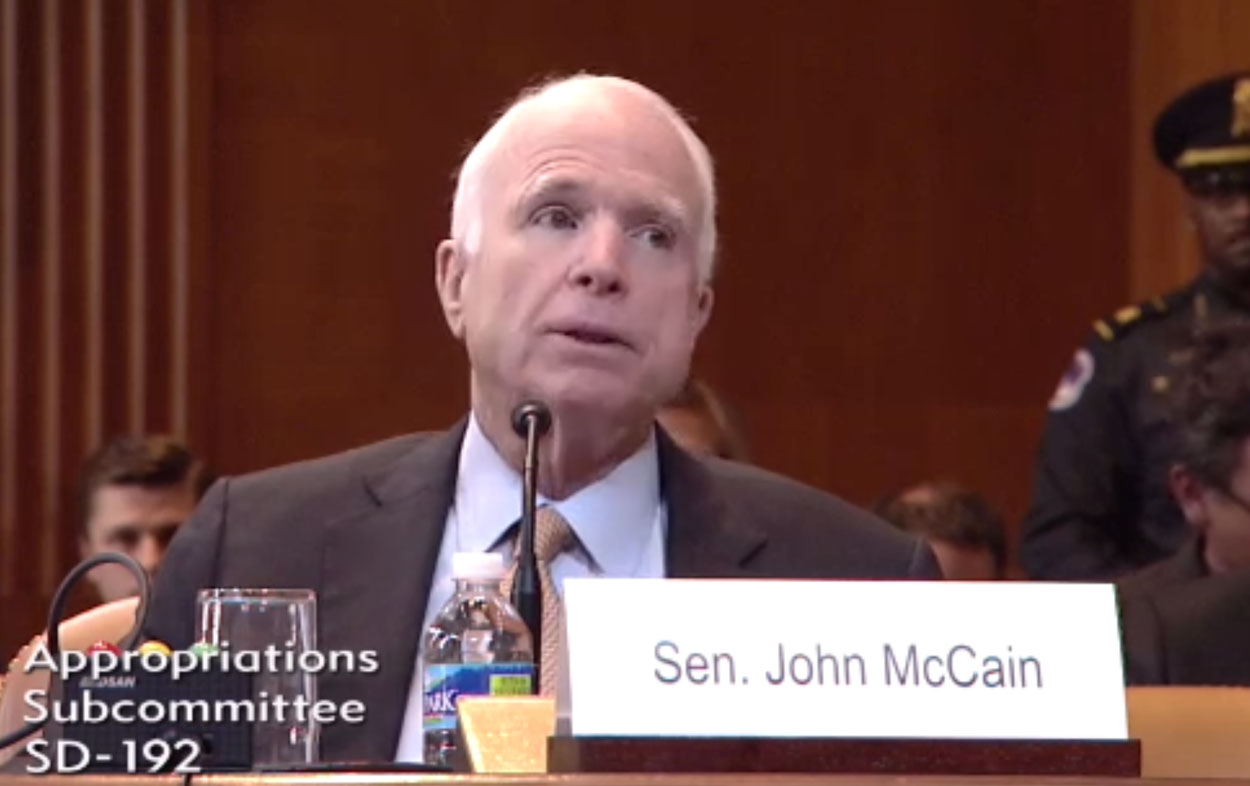 Kara-Murza underlined Open Russia's diverse civil society initiatives, stressing the importance of creating a horizontal alliance of talented and dedicated people who, when the Putin regime eventually falls, will be able to help build a system where, as Mr. Khodorkovsky himself recently proposed, "will make the emergence of another Putin impossible."
The West, particularly the U.S., must maintain dialogue with Russian civil society. Kara-Murza continued to explain the importance of "understanding the difference between the Putin regime and Russia."
To portray sanctions as directed against "Russia" is to fall straight in to the hands of the Kremlin's propaganda.
The West must be far-sighted in its policies towards Russia. Connections must be made and dialogue fostered so as to lay the groundwork for future cooperation.
The hearing then moved in to a Q&A session in order to address the question of how U.S. policy can support civil society initiatives in Russia.
"Both Western and Eastern Europe fear American entrenchment," said Mr Surotchak, adding that "The West should signal support and demonstrate engagement with fighting Russian interference."
Vladimir Kara-Murza drew attention to America's past weakness in dealing with Putin. From George W. Bush's glimpse into Putin's soul to Obama's failed "reset", the overwhelming message to Putin was: it is okay to continue dismantling democracy. "For years we have been saying that this kind of domestic politics will eventually spill out in to the external world. The West's stand was not firm enough."
Kara-Murza went on to demonstrate that in spite of Putin's 80 percent approval rating, there is still wide support for civil society initiatives in Russia. "Open Russia organises many events across the country. People still come, self-awareness as citizens is becoming stronger than fear." Distrust is growing in Russia, particularly among young people who have lived practically their entire lives under Putin and who get their news from Youtube and the internet rather than the infamous propaganda outlet Channel One.
"It is necessary to understand who is the most impacted" said Dr. Jewett, who recommended that the West must "create an array of responses to help protect people, to teach them to discern and reject fake news and propaganda," an initiative that would require public and private cooperation unilaterally, as has already begun to happen in Estonia, Latvia, and the Czech Republic.
"The truth is what is needed. In Soviet times the truth was twisted, now the Kremlin simply makes it up. You will recall the story of the crucified child in Slavyansk." When asked how the U.S. can provide support directly, Kara-Murza responded that "it is down to us Russians to bring about change in our country, we do not ask for support from the U.S., that would be propaganda.
What we ask is that you abide by your principles and tell the truth about Russia. Stay true to the values your system is based on."
Regardless of the fact that Open Russia's events are sabotaged and prohibited, people still gather together and they are still interested in Russian civil society. The recent anti-corruption protests were officially labelled as "unsanctioned" despite the Russian constitution guaranteeing the right of citizens to assemble.
The Magnitsky Act, a bill adopted in 2012 that imposed visa and banking restrictions on Russian officials implicated in human rights abuses, received overwhelming praise amongst all participants of the hearing.  Slain Russian opposition politician Boris Nemtsov referred to the bill as "the most pro-Russian bill ever passed by the U.S. Senate", and senators and witnesses of the hearing alike agreed that the U.S. should pursue a similar course which distinguishes between the Russian elite and the Russian people.
Senator Lindsey Graham ended the discussion by confining the commitment of the U.S. Senate to aiding Russian civil society, while taking a harsher stance on the Putin regime, making sure that president Trump does not empower the Kremlin to continue on its current anti-democratic course. "We have to address the problems that we have created. We have to push back."