How is Vladimir Putin Preparing for Election Day?
March 8, 2018
There are less than two weeks left before Vladimir Putin becomes president of the Russian Federation for the fourth time.  The stakes are high for a Putin victory among the country's elite who rely on the Kremlin's cover to secure their investments and fill their pockets, but this year's "independent" candidate Vladimir Putin has been conspicuously absent from the presidential race.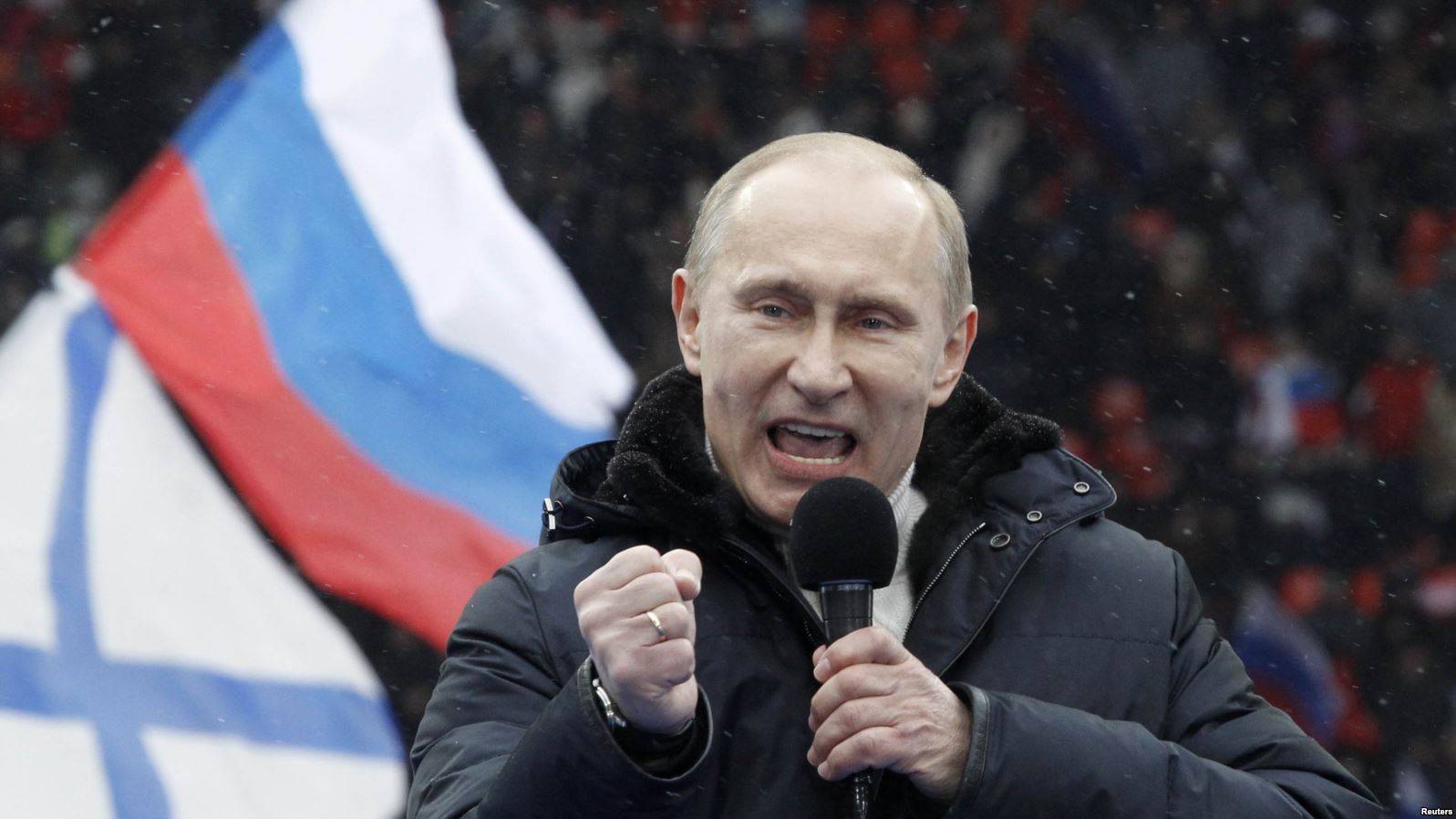 The Russian Constitution forbids a president from serving more than four terms in office, and since Dmitry Medvedev's sole term as president between 2008-2012 is well-known to have been an organised switchover between the president and the prime minister, the legitimacy of a fourth Putin term is now hanging by a delicate thread.  In 2008 amendments were made to the Constitution increasing presidential terms from four years up to six, a long-term plan designed to consolidate the regime's grip on power.
Once the limits of the Constitution have been exhausted, what next? The Kremlin's political strategists long ago set their sights on a "70/70" turnout (that's 70% turnout for 70% of the vote) formula; a decisive national referendum on loyalty to the incumbent president Vladimir Putin, who has now ruled for over 18 years.  In other words: legitimacy through popular fiat.  One of the problems with this strategy is that although Vladimir Putin's approval rating remains historically high, the country's population is  still largely reluctant to go to the polls.
The Russian Central Electoral Commission has increased its output of information campaigns this year designed to mobilise Russia's politically apathetic population to go out and vote on March 18.  A series of videos about the elections has appeared online and on Russian state TV stations this year showcasing everything from how voting will help "real men" pick up girls to a bewildering comedy sketch emphasising what the Kremlin perceives as the psychology of the average Russian man (in this case it includes casual homophobia and sexism).  Citizens have even been given the opportunity to win an iPhone for taking selfies at the polling booth.
Active campaigning in print and TV media is permitted from February 17 for a period of just 28 days.  This means that candidates are legally permitted to receive free airtime on Russian state and regional television and radio stations, as well as in the state-owned print media. Candidates are also allowed to utilise their own paid publications that must be paid for from the candidate's personal electoral fund. Nevertheless, suspicions have already been raised about Vladimir Putin's campaign fund, which mysteriously filled up to the legal limit (400 rubles) within just one week.
TV is the primary source of information for the majority of Russians, a medium that is almost entirely dominated by a state-owned and state-run media monopoly. The "Golos" movement has highlighted several instances of misconduct as it was noted that state TV channels appeared to be giving disproportionately positive support to one candidate above all – Vladimir Putin.
Putin has decided — perhaps wisely — to excuse himself from participating in televised candidate debates and other traditional forms of campaigning.  Instead, while the likes of Ksenia Sobchak and Vladimir Zhirinovsky resort to water fights and verbal insults on air, Putin has chosen to run his campaign straight from the presidential seat.
The president's State of the Nation address was conspicuously delayed from December last year to just three weeks before the elections, allowing Putin to mobilise enormous state resources and prime-time TV coverage to set out his future vision for the country, a vision that included a thinly-veiled nuclear threat aimed at the USA.
A concert involving sportsmen and various Russian pop stars was held at the Luzhniki Stadium in Moscow where tens of thousands of people gathered in support of Putin's presidential candidacy.  However, various reports have since surfaced showing that many people were coerced into attending by employers and in some cases even paid to attend.
Oliver Stone's much-criticised film about Vladimir Putin in which the director portrays an unrealistically gracious image of the president was also shown on a Russian state media channel.  There are claims that the broadcast was a violation of state TV's obligations to impartiality, and was shown before the officially permitted start date for candidate media campaigns, as well as not being paid for from Putin's electoral fund.
While Putin enjoys exclusive access to both prime-time TV and enormous state resources, other candidates have complained that they are being shunned by broadcasters.  Candidate Ksenia Sobchak said "I want these debates to be during prime-time [as is required by law] when everyone can see us.", after one presidential debate show was held at 8am, while the majority of Russians are getting ready to go to work or school.  "I also asked Channel 1 to change its format from pre-recorded to live, so it's more difficult for them to edit certain parts out."
In an analysis of state TV coverage of the presidential candidates, the election monitoring organisation "Golos" showed that out of 13 minutes of coverage, 5 minutes were devoted to Vladimir Putin, his achievements and his presidential programme, while between 5 and 45 seconds were devoted to the remaining candidates.
These factors indicate a concerted effort by state-run broadcasters to bolster Vladimir Putin's image ahead of election day, while at the same time belittling the other candidates in the eyes of viewers.  The Electoral Commission's radical attempts to mobilise the electorate also shows that the Kremlin has placed rather high stakes on achieving both parts of its desired 70/70 result.
There is no doubt, of course, that we will see a Vladimir Putin victory on March 18; his ratings remain high and the political atmosphere has long been hostile — and in many cases deadly — to the majority of political and intellectual opposition.  But what effect the continued rule of the Putin regime — with its decaying regard for the law and the constitution — will have on the Russian economy and political system will become clearer over the next 6 years.